Jamb Enforcer – The Door Jamb of Steel
Jamb Enforcer installs in seconds over the existing door jamb. It turns a wood casing into a steel frame making it almost impossible to kick in the door. Jamb Enforcer has been tested to resist up to 450 pounds of force.
Customer review:
I purchased this after looking at a few other products that costs between $80-$100. I have to say that this is a great product and the price is hard to beat. The fitment for the center diameter distance between lock hole cutouts are stated to be 5.5 inches, but mine are installed at 5.6 inches and this still fits fine.
This is definitely not a flimsy product. To compare, a US quarter coin is almost as thick as this product which gives you an idea that you are not dealing with tin foil. Installation was straightforward with a power screwdriver. You'll want to carefully ensure that the placement of this product does not impede the door locking mechanisms. The strike holes are a bit wider than the holes in the original door strike plates which gives you more wiggle room.
E Kwok March 11, 2013
View the following illustration as a PDF file or download with right click and Save As.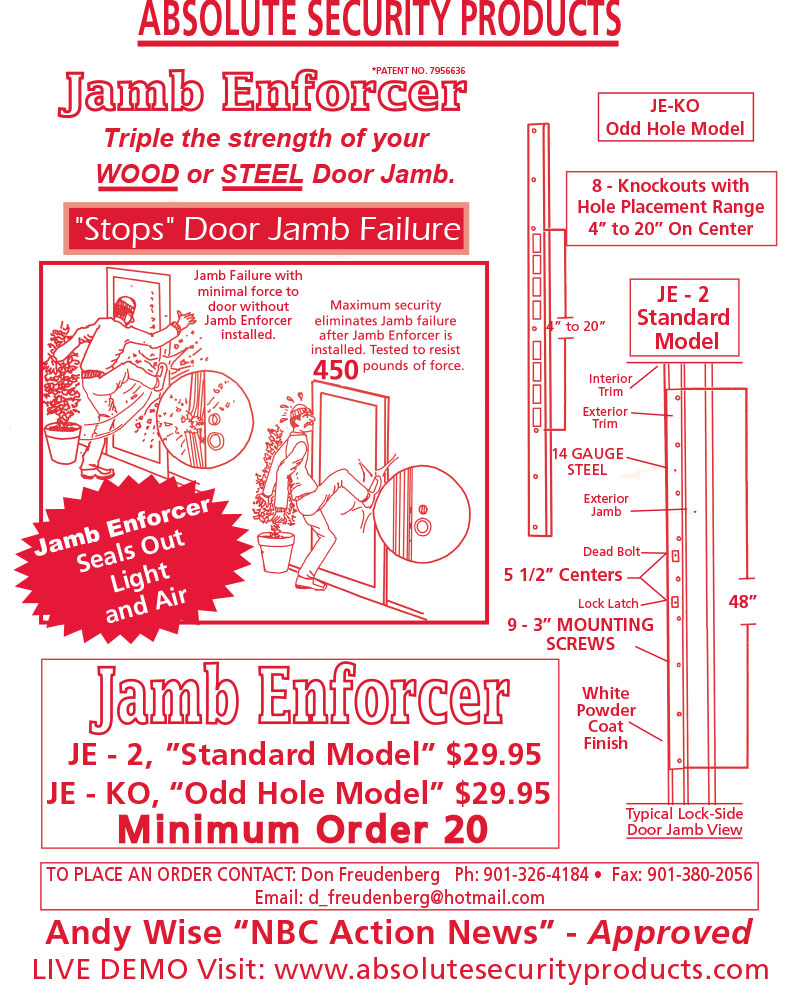 View this illustration as a PDF file. Download with right click and Save As.